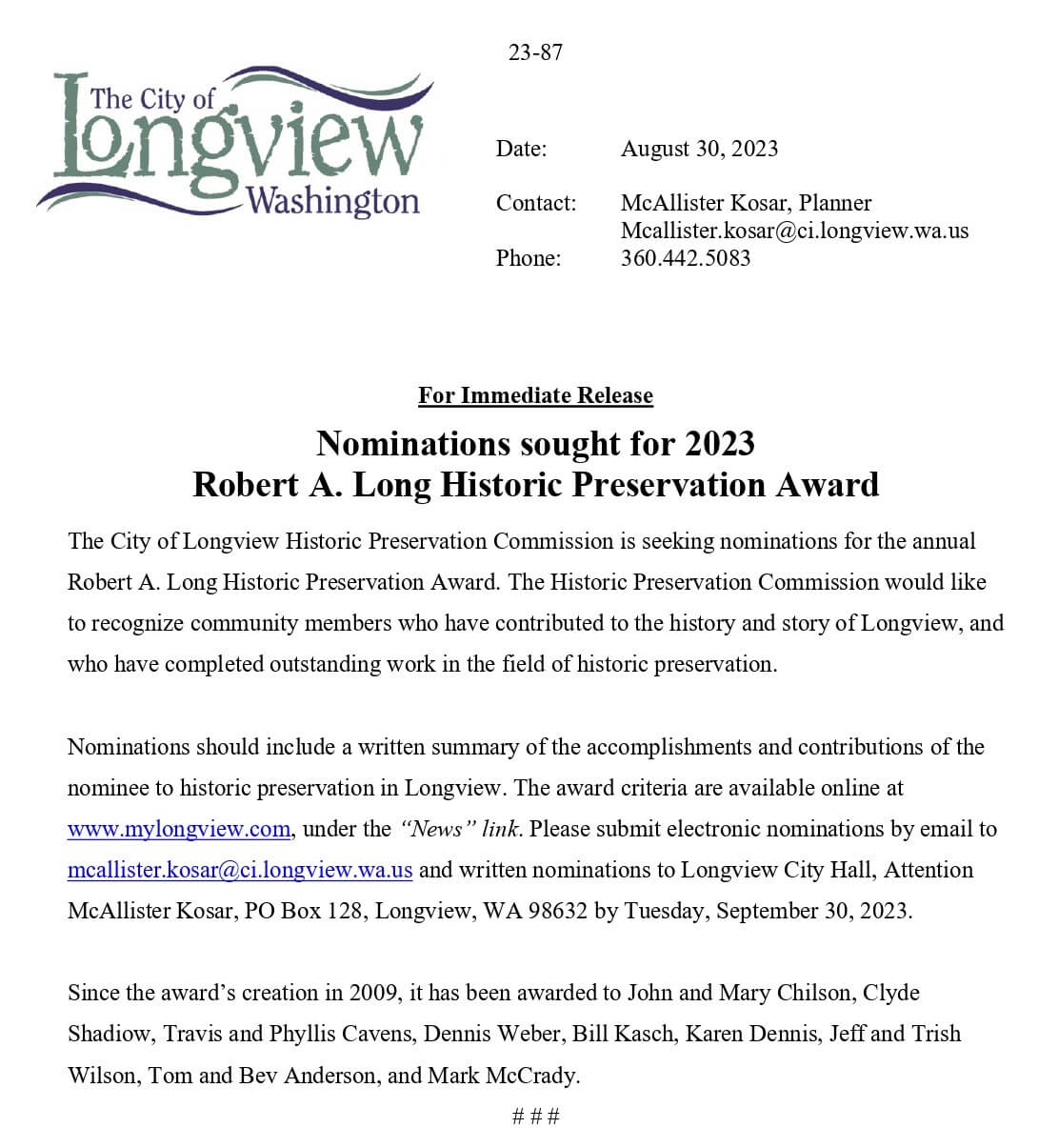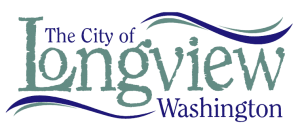 Nominations sought for 2023 Robert A. Long Historic Preservation Award
Date: August 30, 2023
Contact: McAllister Kosar, Planner
Mcallister.kosar@ci.longview.wa.us
Phone: 360.442.5083
The City of Longview Historic Preservation Commission is seeking nominations for the annual Robert A. Long Historic Preservation Award. The Historic Preservation Commission would like to recognize community members who have contributed to the history and story of Longview, and who have completed outstanding work in the field of historic preservation.
Nominations should include a written summary of the accomplishments and contributions of the nominee to historic preservation in Longview. The award criteria are available online at www.mylongview.com, under the "News" link. Please submit electronic nominations by email to mcallister.kosar@ci.longview.wa.us and written nominations to Longview City Hall, Attention McAllister Kosar, PO Box 128, Longview, WA 98632 by Tuesday, September 30, 2023.
Since the award's creation in 2009, it has been awarded to John and Mary Chilson, Clyde Shadiow, Travis and Phyllis Cavens, Dennis Weber, Bill Kasch, Karen Dennis, Jeff and Trish Wilson, Tom and Bev Anderson, and Mark McCrady.