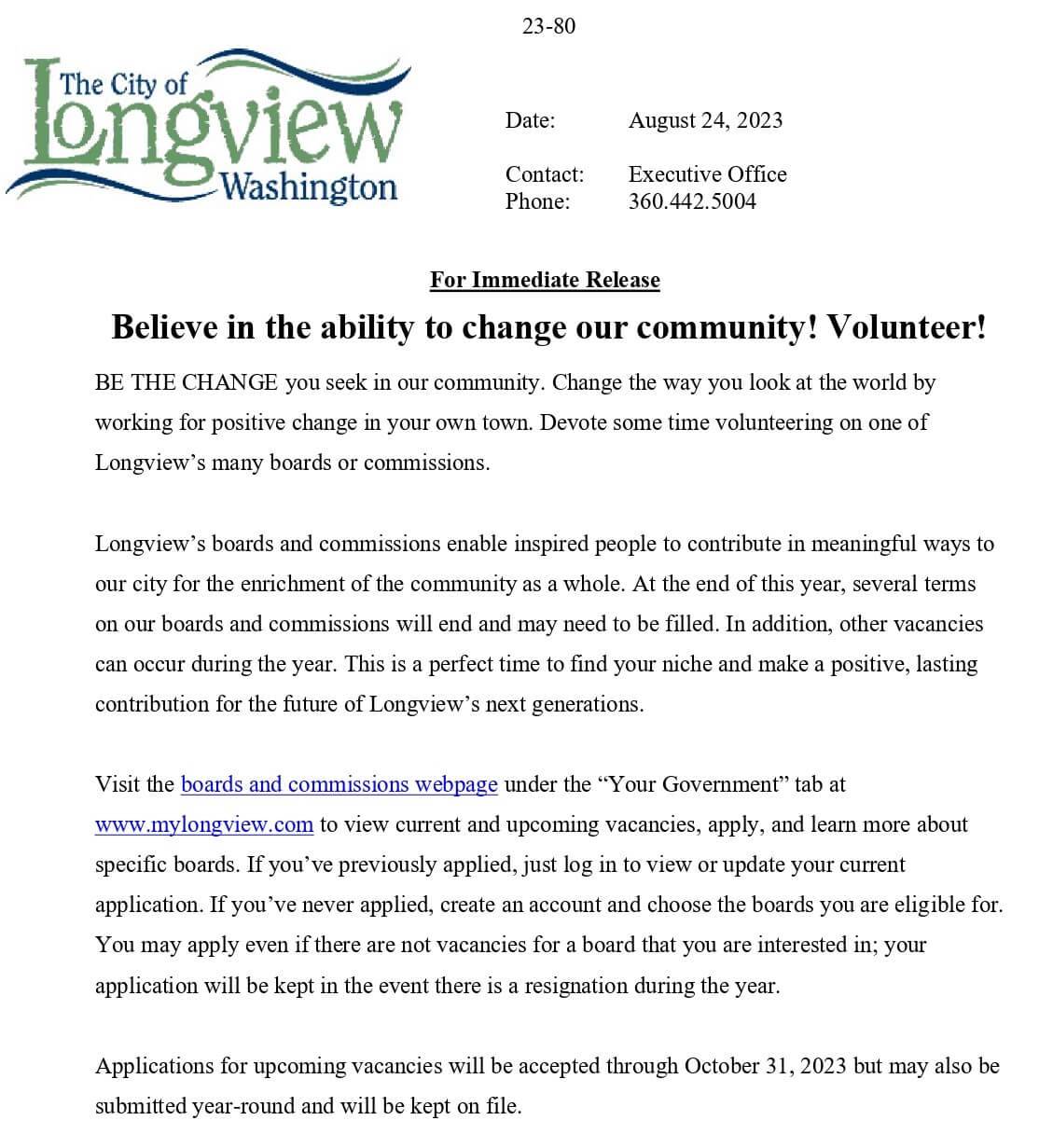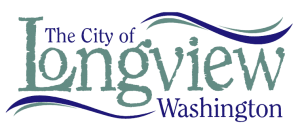 Believe in the ability to change our community! Volunteer!
Date: August, 24, 2023
Contact: Executive Office
Phone: 360.442.5004
BE THE CHANGE you seek in our community. Change the way you look at the world by working for positive change in your own town. Devote some time volunteering on one of Longview's many boards or commissions.
Longview's boards and commissions enable inspired people to contribute in meaningful ways to our city for the enrichment of the community as a whole. At the end of this year, several terms on our boards and commissions will end and may need to be filled. In addition, other vacancies can occur during the year. This is a perfect time to find your niche and make a positive, lasting contribution for the future of Longview's next generations.
Visit the boards and commissions webpage under the "Your Government" tab at www.mylongview.com to view current and upcoming vacancies, apply, and learn more about specific boards. If you've previously applied, just log in to view or update your current application. If you've never applied, create an account and choose the boards you are eligible for. You may apply even if there are not vacancies for a board that you are interested in; your application will be kept in the event there is a resignation during the year.
Applications for upcoming vacancies will be accepted through October 31, 2023 but may also be submitted year-round and will be kept on file.